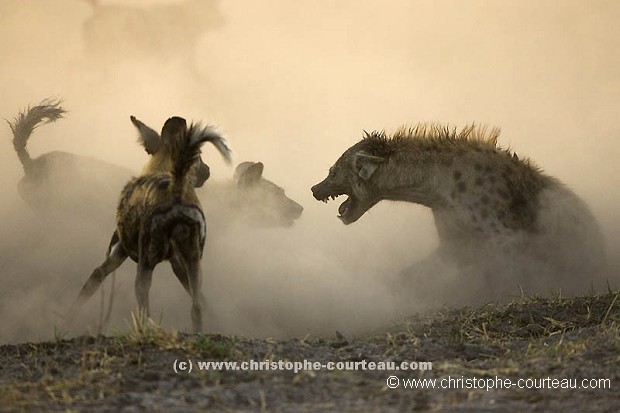 Alice Walton (and others) reported on the March 27, 2009
Boks Inquisition
which was skillfully executed by Councilmembers Alarcon, Cardenas and Zine, who we will now dub as Council's
Musketeers
. As her closer, Walton used a quote from Boks, "This is a difficult position for anybody, and every (Animal Services) general manager has come under attack from various factions," Boks said. "There is no way to please everybody." So our City Council is now a "faction?" Ed, you can't please everyone, as you've said; but you're pleasing NO ONE! There's a word for someone who can only please himself. Ummm...maybe later.
Alice Walson's (FOX) complete article is below. The writing from various reporters on this spay/neuter/Boks saga has treated us to an all- out no-holds-barred splash of colorful journalism, using very colorful metaphors, adjectives and adverbs. So far our favorite is:
"

[
Council]
descended on Boks like a pack of wild dogs."
Over the next few days, we'll cull the best of the best and post them here. Feel free to post your faves in comments.
Stay tuned.
Pet Sterilization Controversy Goes On
Last Edited: Friday, 27 Mar 2009, 3:14 PM PDT
Created On: Friday, 27 Mar 2009, 3:13 PM PDT
* Text story by Alice Walton, City News Service
Posted by Scott Coppersmith
Los Angeles (myFOXla.com) - Two City Council members called today for a "no confidence" vote on the general manager of Animal Services, after he was grilled for an hour over a decision to temporarily suspend vouchers for spay and neuter services.
Ed Boks appeared before the council to rehash the budgetary problems that led his department to stop issuing $70 coupons to Angelenos with an annual household income of less than $30,300, and $30 coupons for other city residents.
Though the $70 vouchers were reinstated earlier this week, council members wanted answers on why they and Animal Services commissioners were not told of the decision before it was announced to the public.
Councilman Tony Cardenas co-sponsored a city ordinance last year that requires sterilization of most cats and dogs by the time they are four months of age. He said that without the financial assistance, pet owners were less likely to have their pets fixed, which could ultimately lead to overpopulation of city animal shelters and a higher euthanasia rate.
"They're getting at each other right now more than any other time of the year," Cardenas said of cats and dogs. "This is the time of the year that we need these animals to be spayed and neutered, and we need human beings to carry them over to get them spayed or neutered. I've never seen a dog or a cat walk into a facility and say `Hey, cut me up, take care of me.' It's human beings who have to take care of that."
The city's mandatory pet sterilization ordinance took effect Oct. 1, and since then, Animal Services has not been able to keep up with the demand for low-cost vouchers.
The continuing deficit was the reason behind temporarily suspending the issuance of coupons, Boks said.
Council members voted today to reinstate both coupon programs by next Friday. Paying for that service means Animal Services will have to layoff employees, Boks said.
"I have no options left," he said.
The frustration of a handful of council members was similar to the tongue-lashing that Boks got Monday at the Public Safety Committee meeting. To illustrate his displeasure with the situation, Councilman Dennis Zine held up a cardboard box that he said was filled with complaints from Animal Services employees.
"Mr. Boks, I'm going to be very candid. I have absolutely no confidence in your honesty, your ability to run a department," Zine said.
Councilman Richard Alarcon said Boks' failure to consult with commissioners or council members prior to making his decision on the voucher program was another failure of the department. He made a motion to send a "no confidence" letter to Mayor Antonio Villaraigosa.
"I believe it is time for us to move on, and that is the real discussion we are having today," Alarcon said.
For his part, Boks said he is committed to staying in Los Angeles.
"This is a difficult position for anybody, and every (Animal Services) general manager has come under attack from various factions," Boks said. "There is no way to please everybody."